Chargés d'Affaires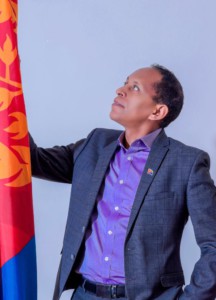 Embassy Staff
Berhane G. Solomon – Chargé d'Affaires
ብርሃነ ገብረሂወት ሰለሙን – ፈጻሚ ጉዳያት
Dawit Haile – Head of Political Affairs
ዳዊት ሃይለ – ሓላፊ ፖለቲካዊ ጉዳያት
Hadnet Keleta – Head of Public and Community Affairs
ሓድነት ቀለታ – ሓላፊት ህዝባዊን ኮማውን ርክባት
Hours of Operation
| Embassy Hours | Consular Service Phone Hours |
| --- | --- |
| Monday – Friday | Monday – Thursday |
| 9:00am – 5:00pm | 10:00am – 2:00pm |
Job Posting
Current Openings
Title: Consular Clerk
Posting Period: Open Until Filled
The Embassy of Eritrea in Washington DC is looking for an experienced and reliable Administrative & Consular Clerk who can perform various administrative and clerical duties.
The successful candidate will be a front-end representative of the Embassy and must have a polite, respectful and friendly disposition.
Job Tasks/Responsibilities:
Greet and provide prompt and professional services to visitors.
Utilize telephone systems; incoming; outgoing and internal transfers.
Perform general office duties such as answering telephones, copying, scanning and filing.
Maintain electronic filing systems and records.
Sort and distribute incoming mail and prepare outgoing mail.
Other duties as assigned.
Requirements: 
Demonstrated 2+ years experience in an office clerical/administrative position.
Fluent in English, Tigrigna & Arabic preferred.
Excellent customer service skills.
Excellent written and oral communication skills.
Ability to multi-task; plan and organize work.
Focus and commitment to work accuracy and integrity.
Ability to take direction and work with minimal supervision.

Flexibility and ability to work within a team and autonomously. 

Knowledge of other languages is an advantage.
Demonstrated track record of reliability and dependability.
Basic computer skills and knowledge of MS Office.
Must have a High School Diploma at minimum.
Must be eligible to work in the United States.
How to apply:
Interested applicants must submit letter of intent and current resume via e-mail to: 

jobs@embassyeritrea.org.  Applications will be accepted until filled.